Where Value & Modern Amenities Meet
When your college students are ready for off-campus living, they need a home that's comfortable, modern, and conducive to their academic lifestyle. You'll find it all with our Social Student Spaces. We offer apartments and communities that are styled specifically with students in mind, offering premium living spaces, modern features, and a home environment that inspires students to work hard (and play hard too).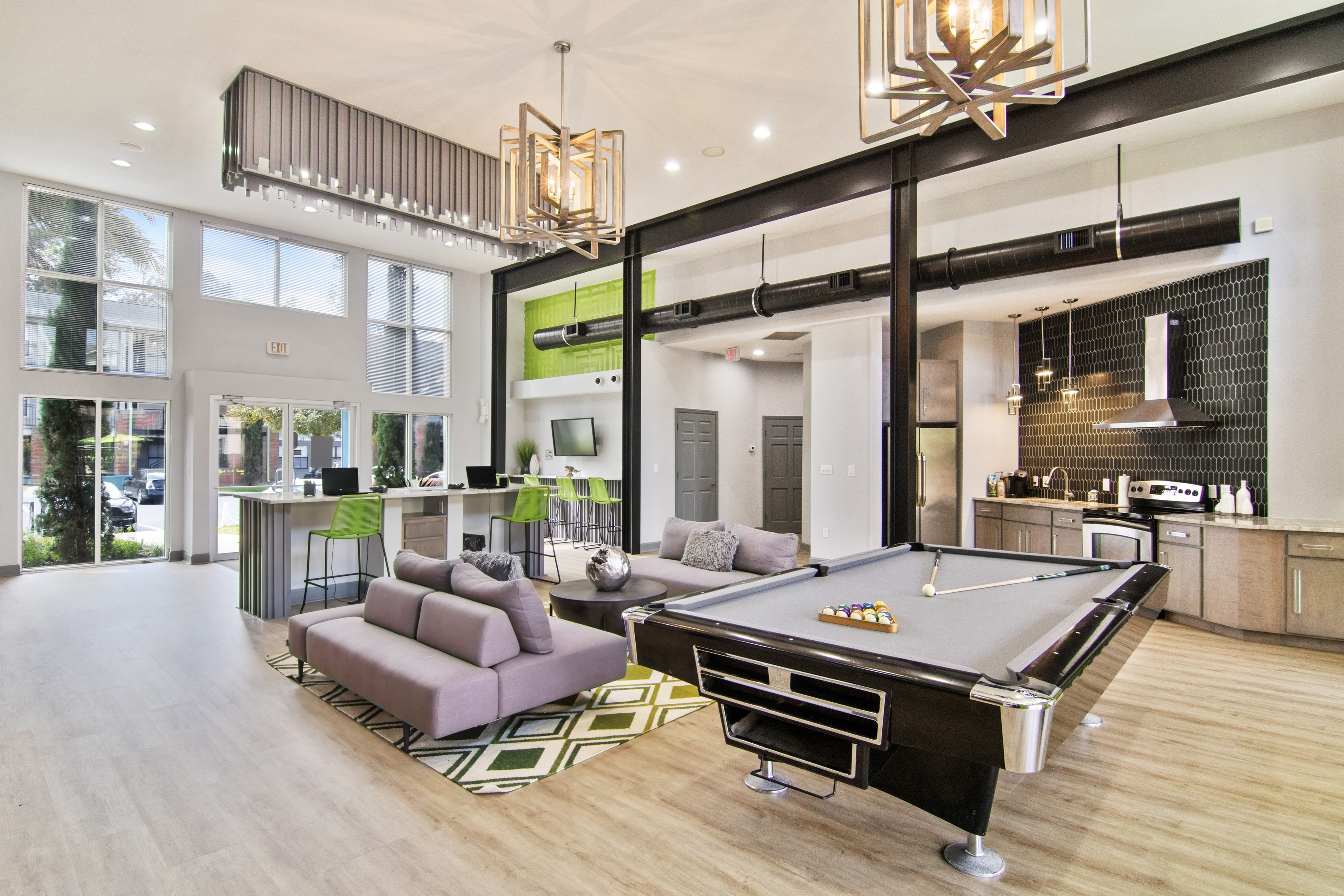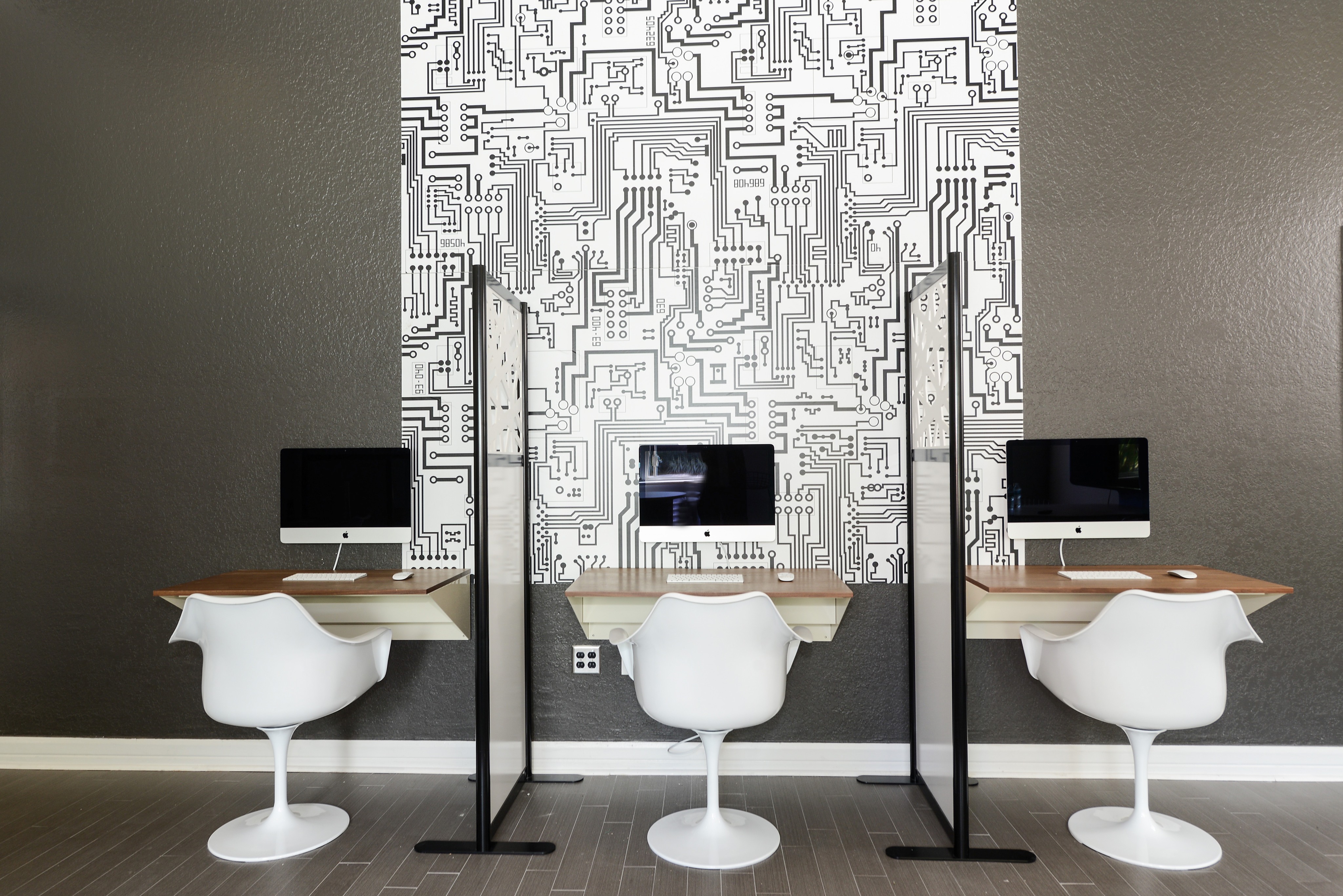 The Social Pledge
To ensure Social Student Spaces continue to meet your expectations, we work together to maintain the four pillars of The Social Pledge:
Constant Communication
Thanks to our dependable contact options, it's easy for you or your college student to pay rent, submit a maintenance request, and communicate with our team anytime you want. Download our app for Android or iPhone, take advantage of our SMS texting capabilities, use our online communications portal, or just call our 24/7 customer service line. We're there when you need us.
Friendship
Looking for a compatible roommate? We can help. Our roommate matching services start with a detailed questionnaire for your college student to complete. The answers help us find someone with similar interests and lifestyle goals, ensuring a great fit. We also have Social communal spaces and resident-exclusive events where neighbors can meet, mingle, and build genuine friendships.
Community Rewards
Download our Community Rewards mobile app for incentives each time you write a review, submit a referral, fill out a survey, or complete a resident challenge. Through our points program and gift card rewards, you can engage with the community and earn great items from your favorite retailers.
Easing the Financial Burden
Everyone has different leasing needs, and we're happy to accommodate yours. We offer flexible options that include room and individual bed arrangements; monthly, semi-annual, and annual payment plans; and inclusive rates—all with no double talk or hidden fees. Students have enough stress, rent payments shouldn't be one of them.
Comprehensive Student Living
We know that many of our residents are leaving home and living on their own for the very first time. That's why we strive to provide worry-free living environments by offering food services, study lounges and tech centers, and common area amenities that encapsulate the comforts of home.
View Locations
Giving You Peace of Mind
You have a million things to worry about when your child goes off to college, but thanks to Social Student Spaces, you can take housing off the list. Our premium apartment options are modern, meticulously maintained, and set in prime locations—so when it comes to your college student's home base, you can rest easy.
Individual Leasing
Social Student Spaces have numerous advantages over typical off-campus housing, and Individual Leasing is one of the biggest. Unlike most apartment and house rentals where a joint lease is signed, you're only responsible for the space your child occupies. That means if other roommates move out, you have no obligation to cover their portion of the rent.
Onsite Community Team & 24/7 Customer Service
You can rely on 24-hour emergency maintenance, online services, and resident support hotlines at every Social Student Spaces community. When residents submit a request, our office and maintenance teams respond quickly, and keep them updated via text notifications and alerts.
Flexible Space Arrangements
We know how important it is to find a home environment that fits your college student's lifestyle. To accommodate individual needs and tastes, we have an array of floorplans and living space options available at all of our communities.
Appointed Your Way
Our Social Student Spaces communities feature non-furnished, partially furnished, and fully-furnished apartment homes, giving you appealing options for every budget.
Powered with Technology
Our community apps deliver the technology and convenience college students crave. Through our Resident Portal app, your child can make online payments and easily communicate with our team, while our Community Rewards app inspires community engagement and rewards residents for participating.
Roommate Matching
If your college student needs a roommate, we can help. During the online application process for Social Student Spaces, submit a Roommate Matching questionnaire form. Based on the questionnaire answers, we'll do our best to find the perfect fit.
Rent Simplified
Paying rent on time is easier than ever with our online payment options. Choose from e-check, credit card, bank card, or MoneyGram. Plus, if you store billing information and schedule recurring payments, you can just set it and forget it.